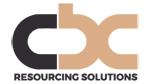 £50,000.
Our client is a well established and well regarded fintech, providing lending solutions to SME's across the UK.
They are looking to appoint an internal relationship manager for a newly created team, who are responsible for managing a portfolio of existing high net worth clients, in order to provide a first class customer service, build stronger relationships and assist the growth of these businesses.
Key Responsibilities:
Taking full ownership of a portfolio of £1.5mil+ T/O businesses, introducing them to the Relationship Management proposition and cultivating a long term working relationship.
Driving retention and engagement of your client portfolio.
Conducting in-depth discovery calls with these businesses to better understand their strengths and challenges and how the business can assist them going forward.
Building and managing your own pipeline of applications by uncovering and closing new funding opportunities within your portfolio.
Due to the infancy of this channel you will also have the opportunity to influence the strategy, development and expansion of the Relationship Management service.
Proactively problem solving, identifying and confidently mitigating any risks, issues or control weaknesses that arise in your day-to-day.
We are looking for candidates with experience working in the SME lending space with a strong understanding and knowledge of different financial products available to SME businesses and how they can work for them (i.e. previous Relationship Manager or Broker experience).
You will be highly customer focussed, with strong relationship skills, excellent communication skills and the ability to build rapport with a broad range of clients.
Contact: Email your details to anita@cbcrs.co.uk