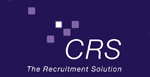 up to £50,000 + car allowance & uncapped commission.
Our client is a leading UK Asset Finance company seeking a highly motivated business developer who will be responsible for seeking new opportunities within the Transport & Logistics sector.
The role will involve building and maintaining key relationships with introducers, brokers & dealers.
Ideally, they are seeking someone with knowledge in the Transport or automotive industry. Or, you may currently be working as a broker or at a bank with good knowledge of Asset Finance.
This is an exciting opportunity with genuine scope for progression, where you will be recognised and rewarded for your hard work.
Contact: For more details, please get in touch by emailing Penny Bowring pbowring@crsltd.info