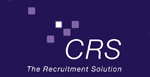 £40k (plus package).
We have a number of clients looking to strengthen their Southern based Audit / Surveyor teams due to sustained growth.
Working in both Invoice Finance and ABL, exisiting experience is essential in these roles.
You'll be carrying out Audits and Surveys on-site with clients new and existing.
Based across the South of England. Opportunities are available from SME through to Large Corporate ABL.
Contact: For more info please contact Oliver Hemlin ohemlin@crsltd.info