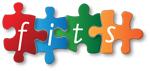 Basic Salary: £50k pa, OTE: £80k - £100k (uncapped) plus Car, Family Health, Pension.
Our client values people and relationships highly – customers are the focus of the business. There is genuine enthusiasm to deliver asset finance solutions with professionalism, passion and expertise. Respected and trusted service levels are provided through teamwork and excellent back-office support, with a competent and knowledgeable sales team at the forefront.
Role
We are now seeking an experienced asset finance sales professional to generate sales and develop customer relationships to deliver sustainable business in both core and non-core areas.
You'll have an achievable target and be given the full support of the business, either remotely or office based.
There are generous benefits including a car allowance, family health and pension.
Profile
We are seeking an individual comfortable dealing in a Broker, Dealer or Vendor sales environment. You will be used to meeting sales targets in the asset finance industry. Probably with a range of customers and contacts who are accustomed to dealing with you. You will have solid industry knowledge and may be a specialist in a particular asset type. You will be confident, dependable and professional.
Location
Flexible location within the UK. Office bases in the South and Midlands.
Next Steps
In the first instance, please contact: Peter Dew at fitsRECRUITMENT peterdew@fitsrecruitment.com 0750 495 6161.