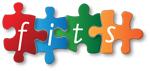 Basic Salary: Up to £20k, OTE: £25k.
My Client is seeking an effective telesales professional to join the team in Esher, Surrey. The successful candidate will not necessarily have existing asset finance experience but they will need to have a good telephone sales manner and be someone who possesses a good degree of tenacity given the nature of the work involved.
A base salary of up to £20,000 is on offer plus additional on target earnings of around £5,000 per annum.
Role Overview
New Business Generation:
To work as part of the UK Sales Team & to be responsible for contacting dealers, prospective dealers & customers directly by telephone or such other means as agreed (e.g. by email, LinkedIn or use of social media).
Canvassing selected existing customers or dealers for new business, qualifying new prospects in order to subsequently canvass or making appointments with new & existing dealers for one of the sales managers.
The work will be carried out from existing databases by sourcing prospective leads within targeted business industries via the internet.
A minimum of 60 calls per working day will be required to achieve a satisfactory call to contact call ratio, contact call to lead ratio & finally lead to appointment ratio.
It is imperative that all contact made with either existing or prospective customers or dealers is handled in a professional manner & at all times respects their best interests as a customer and the need to treat them fairly – FCA Key Principle 6.
To provide continual feedback to management concerning sales / marketing information gleaned.
To review new business opportunities on a monthly basis with to look at progress made on activity & to agree & implement actions as necessary.
To help produce & subsequently follow up on any new business email campaigns that the company might undertake.
To work with the new business team to contact 'end of lease' customers to canvas for replacement business & to engage the help of a sales manager if necessary.
When requested to use 'daily work flow lists' to manage progress of 'accepted transactions' & 'proposals awaiting further information' to ensure maximum conversion into new business payouts.
Administration:
To use the CRM as appropriate to set up call plan activities for certain dealers & to use the diary system effectively to drive these calls in a timely manner.
To ensure that telephone calls made are followed up on a systematic basis particularly where contact has not been made with the customer in the first instance. In this regard it is important to bear in mind that there is a thin line between being efficient & being a nuisance. If in doubt then guidance should be sought.
To ensure that accurate customer, dealer & prospect dealer records are maintained on the company's CRM database or on excel spreadsheets as directed. These will need to record contact dates, reason for contact & actions agreed / taken, decision makers, key contacts, service needs & expectations etc.
General:
Responsible for the accurate production of whatever email or letter correspondence the role may require.
Aware of incoming telephone calls, ensuring these are answered quickly and in a professional manner. Also where possible to try and pick-up unanswered DDI calls providing the caller an alternative to voicemail.
Having answered a general telephone call to the office to try and deal with this in as efficient a manner as possible.
Self-motivated & capable of working under their own initiative without constantly having to refer to others.
Looking for a career in the asset finance industry and willing to grow knowledge.
At all times a team player with a good sense of humour.
About our client
A successful, independent provider of asset finance solutions to the SME market. Products include leases and loans across a variety of assets.
Contact: Peter Dew at fitsRECRUITMENT peterdew@fitsrecruitment.com 0750 495 6161