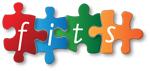 Basic Salary: £40k - £45k pa, depending on experience plus Pension.
We are seeking an experienced Credit Underwriter, ideally someone who has experience working within a finance brokerage, to work alongside the existing team for deal sizes of £10k to £5m, typically £100k plus. Making accurate credit assessments of commercial propositions in the Technology sector is key to the business model.
The successful candidate will be expected to assess all new underwriting opportunities brought into the business unit from the external sales team or from repeat customers' requests - proposing applications to the Lessor panel and the subsequent flow of that proposal through to pay-out. (Deal documentation / invoicing and payout is handled by admin team colleagues).
There is also a requirement to maintain current financial information on key customers and periodically assess their financial credit position.
The Role
Research, verify, assess, write up credit proposal and recommend leasing solutions and lending applications to partner Lessors / Banks - as and when they are presented to the business in a timely manner.
As an industry professional this should be standard to you, alongside complying with all regulatory requirements.
You will be part of an experienced and successful credit and administration team.
The Candidate
Experienced asset finance Credit Underwriter in the small to medium ticket deal size area with expertise in the SME and ideally within the Technology asset sectors.
The ideal candidate will already be in Asset Finance with 3+ years leasing or lending experience.
They may or may not have a current mandate. More important is the quality of the individual and the ability to make sound judgments in a timely manner.
A key requirement is a strong ability to multi task and be highly flexible in terms of working practices. Typically handling 20-30 live opportunities at any one time and able to "spin these plates". Strong analytical, verbal and written skills are a prerequisite.
Required skills & experience:
Solid credit experience within the Asset Finance industry.
Assisting the sales team with quotations and proposal writing.
Ability to communicate effectively with both internal and external customers and Lessors.
Ability to make accurate credit assessments in a timely manner - sometimes in a matter of minutes.
Excellent report writer and communicator with strong MS Word and at least Intermediate Excel skills if not Advanced level skills is requirement.
Self-motivated, highly organised and accountable and results orientated individual.
A team player who actively seeks opportunities to collaborate across multiple disciplines.
Understanding of commercial lending, ideally Asset Finance.
Previous experience of reviewing and then implementing change to improve systems and procedures.
Proven experience of the regulatory environment and requirements.
Generating monthly KPI's and preparing detailed reports internally.
About our client
A finance broker working within the Technology Industry. Excellent service levels, attentive to its customer base and with specialist knowledge gained over many years.
Our client enjoys close relationships with many major equipment suppliers and manufacturers, offering access to knowledge, new products and competitive finance arrangements, funded via a range of circa 40 different lessors. The client has a 65% repeat business customer base.
Location: South East Midlands / M1 Corridor.
Next Steps: In the first instance, please contact: Peter Dew at fitsRECRUITMENT peterdew@fitsrecruitment.com 0750 495 6161.