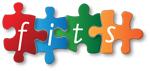 Basic Salary: Negotiable, OTE: Negotiable plus Company Pension, Car and Health.
We currently have two clients actively looking to add to their sales teams in the Professions space. Our clients are both respected funders with own book capability. Locations of the Head Offices are Central London and Surrey.
If you are considering a move, now is the time to crystalize those thoughts.
Interest is invited from individuals with a good track record of operating with Professions clientele. Packages will be tailored to suit, so please get in touch and we would be delighted to discuss your next career move with you.
Required Skills & Experience:
Sales Professionals within the Asset Finance industry specialising in the Professions arena.
Knowledgeable and credible.
Appreciation of Professions sector challenges and how to use financing skilfully in their businesses.
Comfortable dealing at all levels.
Influencer and strong negotiator.
Motivated and willing to work at all points in the sales cycle.
About fitsRecruitment
An independent, professional and confidential recruitment company focused on the Asset Finance Industry.
We act on behalf of Clients against specific assignment briefs for senior positions in the Industry.
We act for Candidates looking for their next career move.
Contact: Peter Dew at fitsRECRUITMENT 0750 495 6161 peterdew@fitsrecruitment.com