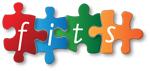 A base salary of up to £35,000 is on offer plus additional on target earnings for achieving sales goals.
Our Client is a specialist asset finance funder, now seeking an effective inside sales professional to join the team at its City of London office. We are looking for an individual with an excellent telephone manner and the determination and confidence to be successful in a UK sales role. The opportunity to progress into direct, field-based sales provides a realistic career path for the right person.
Role Summary:
An integral part of the UK Sales Team working with end user customers, dealers, brokers and sales to help generate and close new business.
Managing the company database and accounts to generate potential opportunities and proactively seek out sales leads.
Calling prospective clients in a professional and knowledgeable manner, with a view to discussing and selling the company's financial products and services such as leases and loans on hard and soft assets.
Following up initial contacts and striving to maximise the number of positive outcomes.
Personal Qualities:
Professional, knowledgeable and credible.
Tenacious and sales driven. Motivated by making the sale.
Proactive, enthusiastic and positive.
Good time management.
Courteous and customer-centric.
About our client
A customer-focused, independent provider of asset finance solutions to the end user as well as Broker and Dealer channels. Financial offerings include leases and loans across a variety of hard and soft assets. Transaction sizes typically fall within the SME segment and include Professions, Corporates and Public Sector clients.
Contact: Peter Dew at fitsRECRUITMENT peterdew@fitsrecruitment.com 0750 495 6161