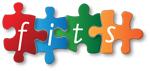 Basic Salary: £50k - £65k pa, depending on experience plus Pension.
We are seeking a business-focused Credit Professional, ideally someone who has experience working within a finance brokerage, to manage the credit function and help drive revenue growth across the business.
The successful candidate will be expected to package and close business proposals from new and existing client accounts – this is not a sales role, rather a senior credit position for a commercially-minded individual.
Deal sizes range between £10k and £5m and the ability to own and convert quality, ongoing deals is essential. An understanding of crafting commercial propositions in the technology sector is critical to the business model.
The position offers genuine scope for career progression. The potential to grow as an individual and assume greater responsibility over time would be of great interest to our client.
The Role:
Manage the credit operation, focusing on quality of business and revenue conversion.
Help develop named accounts utilising a holistic business strategy.
Foster business relationships with new and existing key accounts through successful delivery of business proposed.
Influence and implement business strategy with respect to financial products and bundled offers.
The Candidate
Experienced Asset Finance credit and business management across small and medium ticket sizes with expertise in the SME arena and ideally the technology asset sectors.
The ideal candidate will already be in Asset Finance with at least three years' credit experience. Possibly from a Bank or a Broker. They may or may not be managing a team. More important is the quality of the individual and the ability to help generate profitable business and revenue growth.
Required skills & experience:
Solid credit experience within the Asset Finance industry.
Thorough understanding of asset finance sales offerings and how to package large deals.
Ability to create commercial business proposals.
Appreciation of the SME business arena.
Personal Qualities:
Gravitas.
Credibility.
Comfortable and effective in a small team.
About our client
A finance broker working within the UK Technology Industry. Excellent service levels, attentive to its customer base and with specialist knowledge gained over many years, the brokerage has a 65% repeat business customer base.
Our client enjoys close relationships with many major equipment suppliers and manufacturers, offering access to knowledge, new products and competitive finance arrangements, funded via a pool of around forty lessors.
Location
South East Midlands / M1 Corridor. This is an office-based role.
Contact: Peter Dew at fitsRECRUITMENT peterdew@fitsrecruitment.com 0750 495 6161.