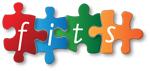 Basic Salary: c. £40k pa, Family Health plus Pension.
We are looking for an enthusiastic and talented credit underwriter to join our client's SME lease and loan underwriting team. This will suit a customer focused team player, with a demonstrable track record in SME leasing or lending underwriting. Alternatively, a corporate (flow) underwriting background may be suitable.
The underwriter is responsible for reviewing new proposals, deciding if they are suitable for Own Book or to be brokered and then choosing the appropriate funders.
Receiving circa 45 applications per day with an average ticket size of £12k in predominantly soft asset lending.
Team
The Credit Team of 3 is responsible for the efficient, proactive but responsible underwriting of all new business transactions originated by the company's broker panel and internal sales division.
Primary duty
Credit underwrite lease & loan proposals up to the assigned credit limit whilst adhering to defined credit criteria and turnaround service levels.
Key Responsibilities:
Assessment and interpretation of presented / available credit information to formulate a balanced and consistent credit decision in line with the company's credit criteria.
Appropriate recording of credit decisions on the lease administration system.
Liaise with other team members over credit and risk decisions to promote efficient flow of business.
Ensure diligence is applied to minimise the risk of fraudulent activity.
Proactive management of the underwriting deal queues in line with defined SLA's.
Ensure industry and asset class idiosyncrasies are considered when assessing applications.
Monitor portfolio concentrations, identify high risk sectors and review the company's 'Risk Acceptance Criteria' are aligned to ensure relevant safeguards.
Review third party lease and loan documentation if and when required.
Assist the collection team in matters of debt recovery / default where necessary.
Assist with the pay out of transactions as part of the credit risk function prior to the inception of a transaction.
Desired skills and Experience:
A minimum of 2 years' experience of holding an underwriting remit and assessing finance applications within a busy 'Flow' lending environment.
Knowledge of lease and loan financial products and relevant legislation as stipulated by the FCA.
A sound working knowledge of lending principles, credit analysis and underwriting methodology.
Strong numeracy skills.
Able to work under pressure and within defined deadlines.
An ability to liaise positively at all levels within an organisation.
Service orientated mentality.
Team player.
Clear ability and willingness to undertake ownership of tasks manage their own time and follow such tasks through to completion.
Our Client
A niche asset finance provider and lender in the SME arena. Well respected and well-backed, writing deals both on own Balance Sheet and brokered, providing excellent service levels to the client base.
Location
Bracknell, Berkshire.
Next Steps: In the first instance, please contact: Peter Dew at fitsRECRUITMENT peterdew@fitsrecruitment.com 0750 495 6161.