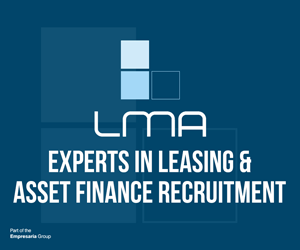 Excellent basic plus Bonus and Benefits.
LMA Recruitment have partnered with a leading Asset Finance House that is looking for a Head of New Business to manage what is already a well performing team. The team consists of 2 experienced Team Leaders who each manage their own team of 6 Sales Support Coordinators so you will oversee circa 14 people.
You will ensure that all members of the team have been properly trained, are given the knowledge and tools for them to activate and payout deals and always ensuring that Customers obtain a good customer experience. You will also ensure that the company's policies and procedures are updated and communicated to the team whilst always working closely with other departments.
In order to be considered for this position you must possess experience of managing a Sales Support/New Business team within the Leasing/Asset Finance industry.
An excellent range of benefits accompanies the salary quoted above including a superb Bonus, private Healthcare and a market leading non-contributory pension scheme.
Please contact Adam Sommerville on 0207 246 2635 for a discreet and confidential conversation about the role. Alternatively, please email adam.sommerville@lmarecruitment.com