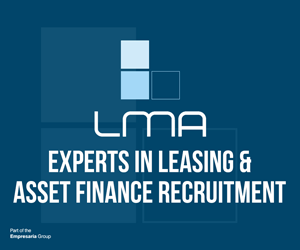 £25,000 - £30,000.
We are currently working with a prestigious Brokerage based in Oxfordshire that is looking for a Sales Support professional to join their highly performing team.
This opportunity would suit someone who would go the extra mile to help achieve the company targets. You will be speaking with customers, resellers & funders with the objective of increasing sales and developing strong relationships.
You will be responsible for:
New business proposals;
Undertaking credit checks;
Customer due diligence;
Raising leasing quotations;
Raising invoices and ensure the payments are completed promptly;
Releasing funds to suppliers.
In order to be considered for this opportunity you will ideally possess a minimum of 2 years' experience gained in the Asset Finance/Leasing industry. You will also be very familiar with new Leasing regulations, GDPR and KYC.
This is a fantastic opportunity to join a business where there is a genuine opportunity for career progression and where your hard work will really be valued and recognised.
Please contact Adam Sommerville on 0207 246 2635 for a discreet and confidential conversation about the role. Alternatively, please email adam.sommerville@lmarecruitment.com