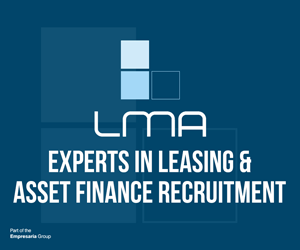 Circa £70,000 basic plus car allowance, commission and excellent benefits.
LMA Recruitment have partnered with a leading European Asset Finance provider who are looking for a Senior Sales Manager to lead their 'Hard Asset' Vendor team. The company operate within the Tier 1/Tier 2 space and they are looking for this person to be instrumental in developing their Vendor and Direct proposition within the Hard Asset market.
You will be responsible for managing 2 Account Managers and whilst you will have the opportunity to engage with Brokers, the main focus of this role will be Vendor/Direct for mid-ticket, corporate deals which are likely to be £200k+ in size.
You will be tasked with delivering significant volume and it is anticipated that you will achieve at least £10 million in your first year.
You will possess strong negotiation and solution selling skills with the ability to influence multiple stakeholders. You will also have a wide ranging knowledge of the asset finance market.
Excellent benefits accompany the basic salary quoted above and this is a superb opportunity to join an innovative business that offers fantastic career progression opportunities.
Contact: Please contact Adam Sommerville on 0207 246 2635 for a discreet and confidential conversation about the role. Alternatively, please email adam.sommerville@lmarecruitment.com