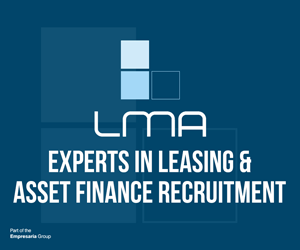 Excellent remuneration package.
We are working with the Asset Finance subsidiary of a Global Bank that is looking to add a Vendor Account Manager to their successful 'Hard Asset' sales team. The role will involve identifying and pursuing sales opportunities with Vendors, predominantly in the Transport and Construction markets and ensuring that they are using leasing as a 'sales aid tool' and then placing those deals with this Funder.
You will be a tenacious sales person who is able to identify sales opportunities and then approach these customers by phone before offering competitive quotes and then closing the sale in person. It will also be your responsibility to provide training to vendors regarding how offering a leasing product to their customers will increase their sales volume.
The territory will be in the North West of England and you will live in this location in order to be considered as well as possessing a Full UK Driving License. You will also have at least 5 years' Sales experience gained in the Asset Finance industry.
This is a great opportunity for someone to join a leading player in the asset finance market, where there will be an excellent opportunity for career progression. A superb range of benefits accompany the salary mentioned above including car allowance, good bonus scheme, private Healthcare and an excellent pension scheme.
Please contact Adam Sommerville on 0207 246 2635 for a discreet and confidential conversation about the role. Alternatively, please email adam.sommerville@lmarecruitment.com