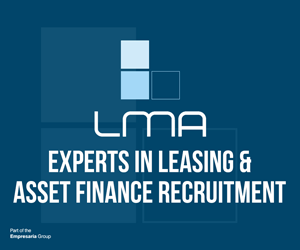 £35,000 - £40,000 plus car, bonus and excellent benefits.
LMA Recruitment have partnered with a leading Asset Finance provider that is looking to strengthen their End of Lease team by recruiting an experienced Remarketing professional. This is an exceptional opportunity for someone to join a very well respected Tier 1 Funder that really is at the top of its game.
The position will involve:
Developing new channels to remarket the 'off lease' and repossessed assets.
Diversifying and expanding existing sales channels.
Researching and analysing sectors to find buyers and new markets.
Maximising the sales process of used equipment and extension income though strong negotiation skills.
Contributing to asset trading.
Developing a database of buyers and contacts within the industry to support the asset sales process.
In order to be considered for this position you must possess at least 3 years' experience gained in the Asset Finance industry, ideally whilst working in an end of lease, remarketing or asset management position. The role is likely to be offered on a remote working basis but a location in the South East of England is preferred.
An excellent range of benefits accompany the basic salary quoted above including generous car allowance, bonus, a superb pension and healthcare.
Contact: Please contact Adam Sommerville on 0207 246 2635 for a discreet and confidential conversation about the role. Alternatively, please email adam.sommerville@lmarecruitment.com