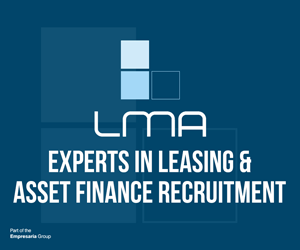 Circa £50,000 plus Bonus and excellent Benefits.
LMA Recruitment have partnered with a leading Funder in the Asset Finance market as they look to appoint a Credit and Risk Auditor to join them in a standalone role at their superb offices in Berkshire.
You will be a Credit Risk professional, ideally coming from an Audit background that will work with external partners, auditing and reviewing both external and internal projects. This includes responsibility for overseeing the design of audit planning and corresponding audit execution for all partners, Change and Integrated audits. The successful individual will be required to develop and manage relationships, working closely with credit analysts, business stakeholders and external partners.
You will support the development of a risk-based external audit plan, including timing and frequency of required reviews - plan, lead and deliver audit reviews, ensuring they are completed in line with the group internal audit methodology. You will also prepare and present audit findings to the UK Head of Credit and key business stakeholders where required,
In order to be considered for the role, you will preferably hold a recognised professional qualification (e.g. Association of Chartered Accountants, Certified Internal Auditor, forensic audit, fraud risk management, financial crime prevention), or be qualified by experience. You must also be able to demonstrate an understanding of the UK leasing and finance environment, including knowledge of risks and issues to ensure that audit work is appropriately focused and capable of meeting regulatory requirements, expectations and scrutiny.
A competitive Bonus and an excellent range of Benefits accompany the salary quoted above. This is a great opportunity to join a prestigious and innovative Finance House where your hard work and success will really be noticed and rewarded.
Please contact Adam Sommerville on 0207 246 2635 for a discreet and confidential conversation about the role. Alternatively, please email adam.sommerville@lmarecruitment.com