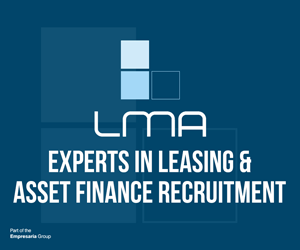 £60,000 basic with realistic OTE of £120,000.
LMA Recruitment have partnered with a prestigious Asset Finance provider that is looking for a highly performing Business Development Manager to join their team. Our Client has a strong presence in the UK as well as mainland Europe and they have managed to make a good profit during 2020 with ambitious plans to continue this growth in 2021 by expanding their customer base. They are therefore looking for a proven Business Development Manager to assist with these exciting plans.
The successful individual will have a proven track record of identifying potential sales opportunities and developing them in order to generate both new business volume and profit. Your 'route to market' will be a mixture of 'direct' to SMEs/corporates as well as via some established 'vendor' accounts that you will inherit.
To be considered for this role you will:
Possess at least 3 years' Sales experience gained within the Asset Finance industry.
Be resilient with the ability to provide a range of potential solutions.
Have a proven track record of achieving and exceeding sales targets.
Be a proven self-starter with strong, client focused skills.
Have the confidence to present to customers at a senior level.
Ability to present and "package" deals for consideration by the credit team.
This is an exceptional opportunity for someone with the drive, desire and determination to join a dynamic team where there is significant earning potential! An excellent range of benefits accompany the very competitive basic salary quoted above. There is realistic scope to earn 'on target earnings' of £120,000+ and this figure is uncapped!
Contact: Please contact Adam Sommerville on Adam.Sommerville@lmarecruitment.com for a discreet and confidential conversation if you would like to hear more.