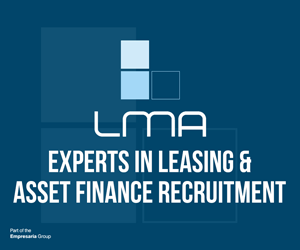 £40,000 - £50,000 Basic with realistic OTE of £100,000+.
We have partnered with an established Asset Finance Brokerages that is looking to add 2 Business Development Managers to their established team. 2020 was a tough year for most businesses but the industry is definitely starting to see the "green shoots" of recovery and this entrepreneurial Brokerages is looking to restart their recruitment campaign.
The route to market for this businesses can be Direct or via Vendors/Resellers and you will be offered the autonomy to work from home and manage your own diary so your location will not be a restriction.
Our Client mainly focus on financing Hard Assets such as Haulage, Manufacturing equipment, Agricultural, Plant and Machinery and they can be competitive on price so you will not have to walk away from many opportunities.
In order to be considered for these vacancies you must have sales experience gained within the asset finance industry and a customer base which will allow you to start doing deals quickly.
A competitive remuneration package is on offer including a good basic salary, uncapped commission, car allowance, pension scheme and Healthcare.
Please contact Adam Sommerville on 0207 246 2635 for a discreet and confidential conversation about the role. Alternatively, please email adam.sommerville@lmarecruitment.com