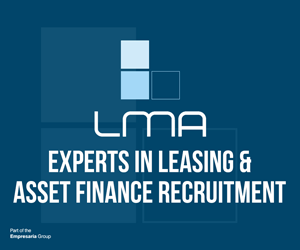 c£80,000-£85,000 plus Bonus and excellent Benefits.
LMA Recruitment have partnered with a Bank owned Asset Finance House that is looking for an experienced Middle-Ticket Credit Underwriter to join their established and highly performing team.
The role will involve analysing balance sheets, profit and loss accounts and cash flow statements to determine the risk involved in extending credit to businesses. You will also generate and evaluate financial ratios, using internal credit tools to evaluate customers' financial status. Transactions will be £500,000 to several £Million in size.
In order to be considered for this role, you must possess a minimum of 5 years' credit experience where you have been analysing company financials. You will also have experience gained in the leasing and asset finance industry.
This is a great opportunity to join a very highly regarded business in the industry where there is good scope for career development and progression. The business offer excellent Banking benefits on top of the attractive basic salary quoted above.
Please contact Adam Sommerville on 0207 246 2635 for a discreet and confidential conversation about the role. Alternatively, please email adam.sommerville@lmarecruitment.com