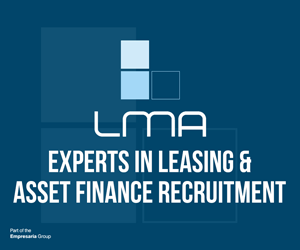 £34,000-£37,000 basic (12 month contract).
We are working with a leading Asset Finance provider that is looking for a Team Leader to join their Operations team, initially on a 12 month contract. Our Client is based in the Greater London area but applicants won't be too restricted by location as this will be a remote position with only occasional travel to the office required. That said, it would be preferred if you live in the South East of England so you have a sensible journey to the office when required.
Your role will be pivotal in optimising service to their customers as well as the development and performance of the team. The position will include Service Delivery and People Management:
Service Delivery:
Providing key operational metrics to drive operational excellence;
Identifying root causes of process issues and managing resolutions;
Working on key process improvement projects;
Facilitating team meetings;
Handling and solving of operational incidents and complaints;
Determining, monitoring and management of team service levels;
People Management:
Performance management of team members;
Managing the change impact of new technology on people;
Working with the training manager to develop high impact training for the team;
Allocation of work;
Managing resource levels at key periods;
Identifying team and individual development needs
In order to be considered for this role you will possess proven operations/customer service experience gained in the Leasing/Asset Finance industry. You will also have experience of managing a team and successfully embedding policies, procedures and processes in an organisation. Your experience will have been gained in an FCA regulated environment.
Please contact Adam Sommerville on 0207 246 2635 for a discreet and confidential conversation about the role. Alternatively, please email adam.sommerville@lmarecruitment.com