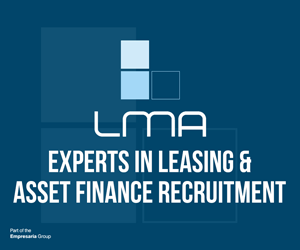 Competitive Basic plus Bonus and excellent Benefits.
LMA Recruitment have partnered with a Tier 1 Asset Finance Funder that is looking to recruit a Credit Portfolio Analyst. This is a newly created role for the business so there is real scope to make this position your own!
You will be responsible for the statistical segment of the Credit and Risk department, focusing on analysis and evaluation of their current portfolio, the Risk automated decisioning system and Collections activity.
You will look at trends and development that will enhance the offering of Risk and support the Business Development, Sales and Collections functions.
Responsibilities will include:
Scope, plan and help in the delivery and testing of data marts essential for the purpose of providing clear data over the portfolio and to allow for further analysis.
Work closely with the business to identify issues within the portfolio and use data to propose solutions for effective decision-making.
Assess the effectiveness of data sources and data-gathering techniques and improve data collection methods.
Merge, manage, interrogate and extract data to create and supply standard as well as tailored reports to colleagues, senior management and the wider organisation.
Interpretation of patterns of activity, outcomes and modelling for potential future scenarios.
Monitoring, measurement, analysis, evaluation and reporting of risks. Monitoring, development and support of implementation of the new processes to improve data quality, monitoring the data quality of the risk data-marts.
Early detection of data errors, causation, resolution and remediation of any reporting.
Monitor, control, develop, test and implement changes to the automated decisioning tool.
Make recommendations for the improvement in individual business channels based on findings related to the above with the aim of providing a programme of continual improvement coupled with minimum risk.
Looking for opportunities to use datasets across other functions in the organisation (for example in the Collections/Recoveries/Compliance).
Ad-hoc reporting and involvement in projects as and where necessary.
In order to be considered for this position you will have very strong statistical and mathematical skills as well as advanced knowledge of Excel/VBA. You will need to have a commercial mind-set as well as being able to clearly present the extracted and manipulated data. Experience gained in the Leasing/Asset Finance industry is strongly preferred but we will also consider a background from other areas of Financial Services.
This is a great opportunity to join a leading player in the Asset Finance industry where your hard work will be recognised and well rewarded. A good bonus and excellent benefits accompany a competitive basic salary.
Please contact Adam Sommerville on 0207 246 2635 for a discreet and confidential conversation about the role. Alternatively, please email adam.sommerville@lmarecruitment.com