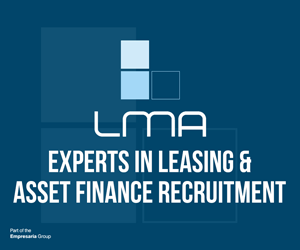 £32,000 OTE £70,000 + Car + Benefits.
We are working closely with an Asset Finance funder that is looking to add a Business Development Manager to their Broker Channel team. This is a key role for their business and they are looking for a candidate with established Broker relationships in the Asset Finance industry that can help to develop a high volume of business.
This will be an External Sales role covering the East and West Midlands. You will ideally have experience of arranging finance for a range of 'hard assets'.
To be considered for the role you must be an experienced sales person in the Leasing and Asset Finance industry and your 'route to market' must recently have been via the Broker channel. You will also be expected to manage your own diary and possess excellent communication skills as well as an understanding of Credit.
A great range of benefits accompany the remuneration package mentioned above and your success in the role will really be recognised and well rewarded.
Please contact Adam Sommerville on 0207 246 2635 for a discreet and confidential conversation about the role. Alternatively, please email adam.sommerville@lmarecruitment.com