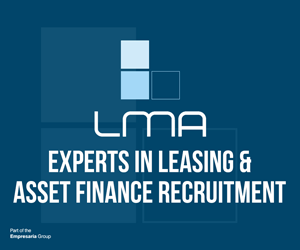 £35,000-40,000 plus Bonus and Benefits.
We are currently working on a Credit Underwriter vacancy in the East Midlands with a highly successful leasing Brokerage. You will be expecting to assess all new underwriting opportunities and 'pre-underwrite" the deals before you propose applications to their strong Lessor panel.
The role will require to you to assess and write-up credit proposals before recommending leasing solutions and lending applications to their panel of Lessors/Banks. Deal sizes will be wide ranging but typically £100k+ and making accurate credit assessments of commercial propositions in the Technology sector is key to this role.
You will be an experienced Asset Finance Credit Underwriter with expertise in the SME market and the ideal candidate will already have at least 2 years' lending experience. A key requirement is a strong ability to multi-task. Typically you will handle 20-30 live opportunities at any one time and being able to "spin these plates" is key.
This is great opportunity to join a leading player in the industry, where your experience will really be valued and well rewarded. An excellent range of benefits accompany the salary quoted above.
Please contact Adam Sommerville on 0207 246 2635 for a discreet and confidential conversation about the role. Alternatively, please email adam.sommerville@lmarecruitment.com