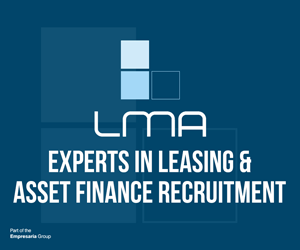 Excellent Basic plus Bonus and Superb Benefits!
LMA Recruitment have partnered with an established Asset Finance provider that is looking to recruit a Senior Sales Manager for their Agricultural Equipment Finance division. You will be responsible for the strategic development and direction of the whole Ag Sales function.
Your team will contain approximately 14 people and you will be responsible for driving your team forward, developing and implementing the sales process as well as being responsible for UK and international key contacts that affect the team. You will also participate in identifying new prospects as well as positively develop existing partners through a strong and prosperous team.
To be considered for the opportunity, you must have Sales Leadership experience gained in the Asset Finance industry. It is also strongly preferred that you have experience gained in the agricultural finance industry.
A highly competitive Basic salary is on offer as well as an excellent Bonus and industry leading Benefits package. Please get in touch if you would like to have a discreet and confidential conversation to discuss further.
Please contact Adam Sommerville on 0207 246 2635 for a discreet and confidential conversation about the role. Alternatively, please email adam.sommerville@lmarecruitment.com