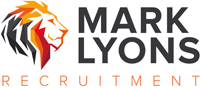 Excellent salary and bonus scheme with a strong benefits package.
About the Company
Our client is a leading independent provider of invoice finance services who are committed to helping companies of all sizes by providing a flexible alternative to bank lending.
About the Role
You will be responsible for securing new business for the Asset Based Lending arm of the company. The Corporate Sales Director will promote the services and products in a defined geographical region through developing/maintaining a professional network of third party introducers and will be expected to hit an annual sales target from that network, from self-generated opportunities and from internally generated leads.
Key Responsibilities:
To develop ongoing professional relationships with third party introducers.
To generate funding leads from that third-party network.
To develop those leads, and additionally, leads generated internally into formal propositions to be submitted to the Credit Risk function for approval.
To present formally credit proposals to local or Bank Credit Committee as appropriate
Subsequent to such approvals, to manage the workflow of approved new business files to the point where first payment is made. This will involve liaison with the New Business support team.
To attend business development or social functions to the benefit of the company.
To comply with money laundering regulations relating to the acquisition of New Business.
To provide support to national marketing campaigns.
To issue quotations in line with company requirements. To develop good working relationships with key internal stakeholders across the business to ensure that credit and business approval of proposed deals is met and that deal take on progresses smoothly to completion.
Skills & Experience:
Proven sales experience within a financial services environment with an asset based focus.
Highly motivated and target driven.
Tenacity.
Good understanding of the brand, the products and professional sales techniques.
Strong communications and interpersonal skills, able to build relationships across the business as well as with external clients and prospects.
Strong team working ethic.
Strong numeric, organisational and credit analysis skills, and an ability to write concise and articulate credit proposals.
Desirable:
Knowledge of the IFABL standards framework.
Knowledge of appropriate industry trade bodies, inter alia UK Finance, TMA, SF Net.
This is a great career opportunity for someone who has an Invoice Finance and Asset Based Lending background.
Contact: For a confidential discussion please contact Mark Lyons on either 0161 258 0053 or 07470 476 320 or email mark@marklyonsrecruitment.com www.marklyonsrecruitment.com