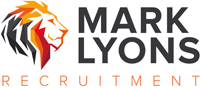 £45-60k plus car allowance, bonus and benefits.
Our client is a major player in the Office Equipment and Specialist Technology leasing markets. This role will be to continue to build excellent relationships, at all levels, with Manufacturer/Resellers/End User Customers in order to sell the full range of products in order to achieve New Business Volume and Margin Targets.
Key Activities:
Developing and implementing sales strategies to maximise Vendor growth potential.
Initiating and maintaining excellent relationships with existing Vendors.
Improving awareness of the products to Vendors through regular communication, training, visits or any other relevant activity.
Prospecting for new Vendor relationships, ensuring all applications meet the criteria.
Providing timely feedback to senior management regarding Vendor performance.
Providing accurate, competitive pricing whilst maintaining maximum profit margins.
Working alongside internal sales, sharing specific Vendor strategies and objectives around these.
Experience Required:
Strong communications skills and a positive customer care approach.
Excellent organisational & time management skills.
In depth knowledge and understanding of Documentation, Pricing and Deal Structuring.
Numerate and with a strong attention to detail.
Ability to maintain the highest standards whilst under pressure.
Enthusiastic, tenacious & proactive attitude.
Previous experience of a pressurised sales environment preferred.
Previous experience in an External Sales role in Technology leasing.
Contact: In the first instance please send your CV to Mark Lyons at mark@marklyonsrecruitment.com or call 0161 258 0053 / 07470 476320 for a confidential discussion.
If this role isn't in the right location but you wish to register, then please visit www.marklyonsrecruitment.com to submit your details.