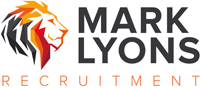 salary to £80,000, plus company car, good bonus earnings and excellent bank benefits.
Requirements
Our client is the asset finance division of a leading banking group. They are looking to recruit a Corporate Relationship Director to focus on managing a portfolio of mid-market asset finance customers and to develop new to bank customers with up to £350m turnovers.
You will spend the majority of you time focussed on your portfolio and a small percentage of your time cross selling asset finance into existing bank customers or potential new customers.
The role will mostly focus on the transportation sector although overall, you will work across a range of asset classes.
You will be home based with travel across the area and some work in the corporate banking centres.
Profile
Our clients preferred candidate is an asset finance professional with mid-market experience gained with a tier one bank asset financier, however will consider experience gained from within the challenger and independent sectors.
You should have a high level of experience working with customers to advise on, structure and close complex deals and therefore require good credit awareness.
We are looking for someone who is ideally living in Kent or close to the Kent border.
Contact: In the first instance please send your cv to Mark Lyons at mark@marklyonsrecruitment.com or call 0161 258 0053 - 07470 476320 for a confidential discussion
If this role isn't in the right location but you wish to register then please visit www.marklyonsrecruitment.com to submit your details.