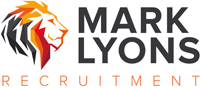 To £70k plus, excellent car allowance, bonus and benefits.
Our client is part of a global bank and strong in the leasing sector. They are looking to recruit a Business Development Manager to win new business and develop a small portfolio of existing client relationships with Vendors, Manufacturer's, Resellers and Distributors within the Technology leasing market.
Responsibilities
Building excellent relationships, at all levels, to sell the product range and achieve profitability targets. Maximising the sales revenue/profits within a specific geographic area or from specified Vendors and to create the maximum opportunity for the company.
Key Activities:
Developing and implementing sales strategies to maximise Vendor growth potential.
Initiating and maintaining excellent relationships with existing Vendors.
Improving awareness of products to Vendors through regular communication, business reviews, training, visits or any other relevant activity.
Prospecting for new Vendor relationships, ensuring all applications meet the criteria.
Providing timely feedback to senior management regarding Vendor performance.
Providing accurate, competitive pricing whilst maintaining maximum profit margins.
Working alongside internal sales, sharing specific Vendor strategies and objectives around these.
Build and maintain regular contact with all members of the Technology Solutions team and wider business.
Experience:
Good Communication skills and a positive care approach.
Excellent organisational and time management skills.
In depth knowledge and understanding of Documentation, Pricing and Deal Structuring.
Numerate and a strong attention to detail.
Enthusiastic, tenacious and proactive.
Previous experience in a technology sales or technology leasing role.
This is a great opportunity to work for a company with a great brand, culture, and the opportunity for career development for successful individuals.
Contact: In the first instance please send your CV to Mark Lyons mark@marklyonsrecruitment.com or call 0161 258 0053 / 07470 476320 for a confidential discussion.
If this role isn't in the right location but you wish to register then please visit www.marklyonsrecruitment.com to submit your details.