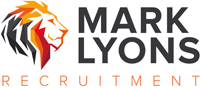 To £55k plus car, bonus and benefits.
We have a fantastic opportunity to work for a great and well-known funder with strong credibility in the industry it serves.
If you like building third party relationships and have the ability to structure asset finance deals which can be for one off items to multiple purchases with a spend of a few million then please get in touch.
To be considered for this role you must be either working in a direct, vendor or captive asset finance business with the ability to influence and execute transactions with dealers and end users.
ROLE PURPOSE
The Territory Manager is responsible for the execution of the commercial activities to ensure the achievement of sales, yield, market penetration, customer satisfaction and productivity objectives. Territory Managers activities are almost exclusively directly related to actual sales and are customer facing. The Territory Manager builds strong relations with local key accounts by developing and controlling a strong dealer network to cover the territory.
KEY RESPONSIBILITIES:
Execute sales & marketing strategies towards the achievement of profitability and sales objectives.
Execute the captive approach and sales & marketing process according to defined standards.
Maximize growth and new business development with a strong focus on interest spread, fee income and After-Tax Return on Equity.
Systematically manage deliveries, penetration, managed assets, overdue and write-off ratios, operating income, selling expenses and headcounts to ensure business performance.
Effectively manage the complete business cycle to ensure stable performance of the retail and wholesale portfolio.
Manage local key accounts and foster understanding between dealers and business areas to achieve goals and develop business relationships.
Proactively seek opportunities to enhance service offerings using local knowledge and customer relationships.
Build strong working relationships with the corresponding sales teams.
Implement the local commercialisation of new products and services.
Proactive selling fee income services at the POS. Specifically focusing on our range of insurance services.
Proactive POS quoting to appropriate segments in line with pricing strategy.
Increase market coverage by improving volume and effectiveness of quotations using the Price Manager.
Execute campaigns and generate transactions meeting business plan and supporting Business Area and dealers objectives, ensuring alignment with company regulatory and tax requirements.
Assist in the development of a quality and balanced credit portfolio.
Provision of assistance regarding debt collection and risk management activity as and when requested.
Review, report and follow up the performance of service performance / contracts providing feedback to appropriate product staff.
Assist in accurate reporting of performance and forecasting of sales performance and its reporting within territory.
Support Quarterly Key Dealer review.
Organize and execute POS Trainings.
Coach more junior field sales force in the achievement of sales and yield objectives.
EDUCATION & PROFESSIONAL EXPERIENCE
Ideally a background in Asset Finance working in a direct or vendor finance environment, but construction experience is preferable but necessary:
University degree typically not required but knowledge of Business, Finance or Marketing is needed.
Typically a minimum of 6 years of experience in selling financial products and managing performing credit portfolio through a dealer network in financing equipment.
Typically minimum of 3 years of sales training and territory management experience.
Contact: In the first instance please send your cv to Mark Lyons at mark@marklyonsrecruitment.com or call 0161 258 0053, 07470 476320 for a confidential discussion
If this role isn't in the right location but you wish to register then please visit www.marklyonsrecruitment.com to submit your details.