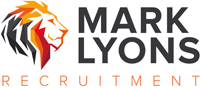 £35,000 - £50,000 plus benefits and bonus.
Our client is seeking a Collections Manager to take responsibility for the day to day management of a small Collections Team, including end of term. This is a growth role on the back of the wider growth strategy of the business.
Key Responsibilities:
Manage the Collections and End of Term team to monitor defaults and seek resolution.
Monitor and manage arrears cases and end of term workloads to for even distribution across the team.
Appraise and monitor staff performance to ensure consistent approach and efficiency in maximizing returns from the Collection team.
Maintain high standards across the collections function in accordance with FCA rules.
Report to Credit and Risk Directors re repossessions and legal options where defaults are ongoing, and be responsible for managing any legal options to recover arrears / assets.
Responsible for managing the collection of any assets and their disposal.
Monitoring and optimising income from the Collections team.
Review unpaid direct debit reports daily and informing the accounts and underwriting team of any early concerns.
Responsible for the correct daily production and release of all arrear's letters / correspondence, liaising with the Accounts team to ensure all late payment fees are properly accrued, invoiced and paid.
Review arrears reports and instruct staff on any necessary actions.
Person Specification:
Excellent interpersonal, negotiation and customer service skills.
Track record in a senior collections role, including previous leasing/HP or loan experience.
Handle demands, targets, guidelines and high stress situations.
Ability to handle conflict in a professional manner and to bring a situation / issue to a satisfactory resolution.
Strong management, leadership and coaching skills.
Strong planning, organisational and problem solving skills.
Excellent understanding of relevant FCA / NACFB regulations / rules.
Contact: In the first instance please send your cv to Mark Lyons at mark@marklyonsrecruitment.com or call 0161 258 0053 or 07470 476320 for a confidential discussion
If this role isn't in the right location for you but wish to register then please visit www.marklyonsrecruitment.com to submit your details.