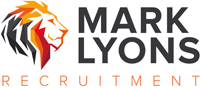 to £90,000 per annum plus car allowance, 50% bonus and excellent benefits package.
Our client is a division of a blue-chip banking group and a specialist provider of asset finance / rental products into a niche area of the logistics / FMCG / distribution sector.
As they continue with their growth plans, they are keen to appoint a high-profile sales professional to drive the development and delivery of key business development initiatives and achieve growth and profitability objectives.
To be considered for this role you must have had leadership experience, be sales driven as this is ultimately a sales role with a team to build in due course. It is also a necessity to be very commercial and ideally have and understanding of supply chain and asset rentals. A background in the asset finance, asset rental space such at the automotive sector or other areas in the fmcg space would be considered.
Key Responsibilities:
Develop new and existing corporate customer relationships focussing on short term rental and asset finance products.
Supporting and leading cross-functional teams to deliver new product development and new service delivery initiatives.
Conducting complex, multi-stakeholder negotiations to secure new mid to large value opportunities.
Ownership and delivery of the marketing plan for new products and services into this space.
Undertaking detailed financial analysis and structuring new business proposals for sanctioning.
Skills and Experience:
Experience in marketing, commercial and/or business development roles with a proven track record of success
Experience of larger value, complex negotiations
Senior leadership experience within asset rentals or asset finance
Ability to evaluate and appraise commercial proposals and business models
Ability to deliver results at pace without significant line manager intervention
Excellent stakeholder management skills
Our client is a very profitable well known market leader where the opportunities for career advancement are excellent.
We are keen to receive applications from experienced corporate sales professionals from the asset finance, contract hire / fleet, rentals sector.
Contact: In the first instance please send your cv to Mark Lyons at mark@marklyonsrecruitment.com or call 0161 258 0053 or 07470 476320 for a confidential discussion.
If this role isn't in the right location but you wish to register then please visit www.marklyonsrecruitment.com to submit your details.