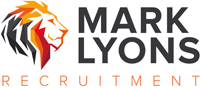 To £65k plus bonus scheme.
Our client is a major provider in the provision of factoring / invoice discounting facilities to the SME market.
We are looking for someone to join our clients corporate team developing new business opportunities with customers with facilities that are typically £500k - £10m.
To be considered for this role you need to have a background in the sector although if you are looking at smaller deals currently and have the ability to step into a larger role and see this as a progression role then you application will be considered.
Purpose of the role:
Proactively seek new clients, channels and revenue for the company and effectively convert lead opportunities in the corporate arena through the whole product range.
Provide direction in lead generation, deal structuring and satisfactory writing of Risk Framework reports.
To liaise with Risk and Operations in the progression of a prospect to a client.
Deliver excellent customer service to all clients, prospect clients, internal and external customers.
Maximise business opportunities by using best practice and strategically developing Corporate presence across the UK.
Key Skills:
Establish and maintain professional relationships with introducer's, prospect clients, internal and external customers.
Assist in deal structuring and ensure effective progression through Risk process and liaising with Operations Teams around the business.
Ensure visibility and accessibility to colleagues, providing motivation and support to wider Team and Sales Director(s).
Play an active part in influencing and delivering the long-term business goals.
Gather and evaluate relevant information to make well-reasoned and timely decisions that can, and will be, supported.
Take responsibility for decisions and outcome.
Contact: In the first instance please send your cv to Mark Lyons at mark@marklyonsrecruitment.com or call 0161 258 0053 or 07470 476320 for a confidential discussion
If this role isn't in the right location but you wish to register, then please visit www.marklyonsrecruitment.com to submit your details.