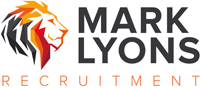 DOE Up to £50k.
Experience considered in Underwriting, Sales Support, Account Management and other internal roles for someone who wants to develop their career.
Our client is a well-established and well backed leasing business specialising in small ticket finance who have doubled revenues over the past five years.
The Role
The suitable candidate for this role will have underwriting experience in the Asset Finance sector, however other sector experience will be considered. If you are also currently in a sales support or account management role and wish to develop you skill set then this type of background can also be considered albeit salary will be dependent on experience.
The applicant will be working in a small team and responsible for the following;
Loading lease proposals into the system.
Completing credit searches.
Underwriting lease for our own book.
Pre-underwriting leases to be placed with 3rd party funders. Discussing applications with 3rd party funders.
Monitoring proposal turnaround times and updating Account Managers accordingly.
Tracking 3rd party funding guidelines.
There is an opportunity for the candidate depending on experience to become the Lead Underwriter within the Team and to manage this on a day to day basis. We would expect the candidate, in conjunction with the ops director, to manage and train two junior positions in respect of loading applications, issuing 3rd party funder decisions and making the relevant credit decisions on flow applications.
They have an auto scoring system so all applications currently flow through this model so reviewing, changing and adapting this will also be key.
Handling the larger and more challenging proposals both with internal and external parties. General suggestions on process improvements, training, funder relationships and so forth.
Contact: In the first instance please send your cv to Mark Lyons at mark@marklyonsrecruitment.com or call 0161 258 0053 or 07470 476320 for a confidential discussion
If this role isn't in the right location but you wish to register, then please visit www.marklyonsrecruitment.com to submit your details.