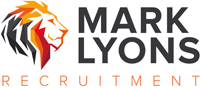 Excellent Salary, Car, Bonus and Benefits Package.
Our client is a leading financial services institution who are seeking someone to Head up their Broker division. To be considered for this role you must have the gravitas, leadership and proven experience in the Broker sector
The Role
The role of Head of Broker is to manage the Broker sales team for a number of hard and soft asset sectors.
The ideal candidate will build on these strong foundations and deliver transformational growth while maintaining a reputation for strong service levels and earning a margin and ROE which reflects the excellence of their service. This individual will be expected to present and deliver a strategy for growth supported by the full resources of the company.
The role as Head of Broker is to develop sales strategies and pathways which leads to transformational growth of the broker business by identifying market segments and assets classes to bring value and generate profitable volumes.
Excellent all-round knowledge of funding broker business and related pricing, risk appetite and asset types as well as in-depth knowledge of all finance products (Lease, HP & Operating Lease) applicable for all business originated by brokers.
Driven to deliver returns for the business in line with key target objectives within budgetary requirements including volume margin earnings and portfolio quality.
Excellent service levels in order to win broker business and to make it "easy" to deal with for the broker partner. Capable of understanding the service levels and risk appetite that brokers require to recommend and initiate the necessary process and systems changes required to grow our market presence.
A natural ability to lead and coach a broker team, comfortable operating at a senior level.
Candidate Requirements:
The individual should ideally have 10+ years broker experience and be able to develop further a presence in the broker market via industry boards (FLA, NACFB) and marketing initiatives (industry publications external trade shows, social media etc).
Understanding of the requirements to meet all FCA and compliance standards important to the role.
In depth risk, legal and asset knowledge of vendor finance together with the ability to market the company`s products and services.
Proven experience of working at CEO level.
Good presentation skills and team coaching capabilities.
Must have vision, drive and personal presence.
Ability to act with integrity at all times and embrace the philosophy of treating customers fairly.
Drives a culture of sharing expertise and learning.
Creates a culture of accountability, innovation and growth.
Ensures priorities are aligned to the business plan and objectives.
Creates a strong and ethical business environment to optimise the service delivered to customers.
Contact: In the first instance please send your cv to Mark Lyons at mark@marklyonsrecruitment.com or call 0161 258 0053 or 07470 476320 for a confidential discussion.
If this role isn't in the right location but you wish to register, then please visit www.marklyonsrecruitment.com to submit your details.