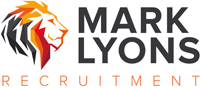 to £50k DOE, car allowance and good benefits.
Our client is an AIM-listed business specialising in the provision of a variety of funding solutions to UK businesses seeking access the finance they need to realise their growth plans.
We are looking for someone who is ideally Midlands or North West based to look after circa 45 -50 accounts Invoice Finance clients with facilities from £50k - £2.5m across a number of industries. Our client is seeing significant growth across the group of companies and are looking for someone with the ambition to part of the team today and would relish the opportunity to further develop their career over the coming years.
Primary Responsibilities:
Build and develop strong relationships with a mixed portfolio of clients to maximise retention and maintain contract renewals at an acceptable level.
Oversee and support the daily responsibilities of the Relationship Executives to maximise funding available.
Develop and maintain appropriate risk and recoveries management, including regular client reviews, visits and audits.
Prepare and contribute to Monthly Portfolio Reviews Meetings and contribute to risk and client strategy discussions within the portfolio.
Make funding decisions on all clients within the portfolio, including overseeing the setting of invoice funding, concentration and credit limits within credit authority levels and communication of funding decisions with clients.
Undertake the on-boarding process (take on's) for prospective clients, leading communication with Sales and the prospective client.
Support new business and growth through efficient communication with sales team, deal structuring and underwriting process.
Effective recruitment, performance management, support and development of direct report(s) in line with business objectives, 1-2-1's and regular appraisals.
Deal with all customer matters efficiently, fairly and consistently in line with cultural values.
Manage and uphold the required standards and conduct rules for respective team members.
Experience:
We are looking for someone with ideally 5 years experience in the Invoice Finance sector in a Relationship Management role.
Ideally having already worked in a client facing or operational role.
Relevant ABFA/UK Finance qualifications.
Contact: In the first instance please send your cv to Mark Lyons at mark@marklyonsrecruitment.com or call 0161 258 0053 or 07470 476320 for a confidential discussion
If this role isn't in the right location but you wish to register, then please visit www.marklyonsrecruitment.com to submit your details.