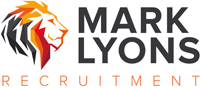 To £60k plus, car allowance, strong level of bonus earnings and benefits package.
Our client is a division of a well-established and leading independent lending business who have seen significant growth in recent years. We are looking for someone who has an asset finance background ideally with a lean towards the manufacturing sector to include the printing, machinery, machine tools and materials handling sectors.
The Role
The is a field-based Business Development Manager role to pro-actively manage a database of brokers, vendors, customers and prospects with the primary focus being new business development within the manufacturing sector.
Responsibilities:
Promote the services of the business to existing customers, new prospects, brokers, manufacturers and dealers within the sectors.
Act as relationship manager for existing and new broker, vendor and customer relationships as appropriate to the channel.
Negotiate commercially acceptable transactions with customer key decision makers. Obtain financial and non-financial information to complete credit applications for sanctioning within the credit process.
Manage personal activity and pipeline to ensure personal targets are achieved. Ensure timely and accurate reporting of activity and results using CRM and other systems as required and advised from time to time.
Work as part of a regional team reporting to the Regional Sales Director.
Demonstrate an awareness of competitor activity and market developments and feed these back as required. Contribute to the Regional and wider business development strategy through positive interaction with other members of the team and also the wider SME Lending team.
Represent the company at trade exhibitions, events and functions as required from time to time.
Key Skills:
Strong verbal and written communication skills.
Solid demonstrable commercial negotiation skills.
Ability to work within a robust team environment.
Ability to demonstrate ongoing understanding of key performance drivers.
Ability to work on own initiative as role is home based.
PC skills to include Excel, Word & PowerPoint.
Ability to manage self in a constantly changing environment.
Previous asset finance sales experience within a highly targeted sales led organisation.
Demonstrate proven success in sales career to date.
Relevant sector experience for specialist vertical roles.
Clean driving license.
Ability to clearly articulate an understanding of the regulatory environment in which an asset finance business operates.
Contact: In the first instance please send your cv to Mark Lyons at mark@marklyonsrecruitment.com or call 0161 258 0053 or 07470 476320 for a confidential discussion
If this role isn't in the right location but you wish to register, then please visit www.marklyonsrecruitment.com to submit your details.