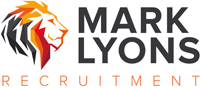 to £70k DOE, car allowance and good benefits.
Our client is an AIM-listed business specialising in the provision of a variety of funding solutions to UK businesses seeking access to finance they need to realise their growth plans.
We are looking for two individuals. One to cover the North West and one for the Yorkshire area. These business development roles are new headcount opportunities to work with typical facilities upto £2m working across a number of industry sectors. Our client is seeing significant growth across the group of companies and are looking for people with the ambition to part of the team today and would relish the opportunity to further develop their career over the coming years.
Key Responsibilities:
Source and negotiate invoice finance facilities of up to £2million.
Attend prospective client meetings to understand the business and suitability for funding.
Generate new sources of business via self-generated leads.
Manage own lead to deal pipeline, working closely with the Operations team to ensure smooth transition from prospect to client.
Prepare new business proposals, including the analysis of financial information and survey information for presentation to credit committee.
Attend networking and sales promotion events to develop brand awareness in the designated region.
Operate within the company's data protection policies and procedures.
Operate within the company's compliance policies as relevant to the role.
Operate within the company's HR policies and company handbook.
Deal with all customer matters efficiently, fairly, and consistently in line with cultural values.
Experience
We are looking for someone with ideally 5 years' experience in the Invoice Finance sector in a Business Development role or 3 years + in financial services.
Contact: In the first instance please send your cv to Mark Lyons at mark@marklyonsrecruitment.com or call 0161 258 0053 or 07470 476320 for a confidential discussion
If this role isn't in the right location but you wish to register, then please visit www.marklyonsrecruitment.com to submit your details.