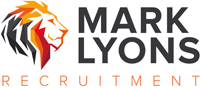 £30-35k basic, plus excellent benefits.
Our client is a division of a blue-chip banking group who are looking for two people in the early stages of their career in financial services who either have experience in credit underwriting or credit analysis or are keen to develop their skills in this type of role.
The Underwriter will work a customer generated queue of new finance applications for end users wishing to take out finance. Working alongside the senior management team of this division the role will require the assessing of affordability of applicants / businesses alongside the reporting of KPIs and flagging of any issues identified such as AML, fraud and suspicions activity along with PEPs Sanctions and similar. A high degree of confidentiality is required along with a questioning and analytical mind, to help manage risk and grow the division.
Responsibilities:
To check all credit application documentation for new applications are correct and adherence to credit policy is met and to ensure full compliance with current legislation and regulatory requirements.
Having followed the above requirements be able to provide an accept / decline / AFI decision and be accountable for it should questions be asked.
Work to a high degree of accuracy to ensure reporting figures are accurate and timely to support the contract hire companies manage their portfolio of prospects.
Checking and producing reports, to ensure the bank is protected against mis pricing when they are proposed and when the RV Residual Value is set.
To help support the team with additional tasks as required to maintain the smooth running of the office.
Ensure prompt and professional answering of the phone and handling of queries.
Provide a first point of contact for customer queries 'pre-drawdown' for the customer base.
Appropriate scanning and filing of documents to ensure our obligations under GDPR are met for proposals worked.
Skills & Experience:
Prior experience of underwriting business in preferable but other financial backgrounds will be considered if you have the right energy and enthusiasm and desire to build a long term career.
Applicant should possess a questioning mind in relation to both documentation and processes to help the department develop and refine.
Tenacity to pick up queries and opportunities quickly and solve them within a structured environment.
Ability to learn new systems to carry out the role (Showroom, FPS, CAP, Experian etc).
Understanding of Excel and simple / intermediate calculations.
Excellent verbal, written and interpersonal skills.
Experience and a willingness to work to KPIs and SLAs agreed within the team.
Strong knowledge of general level maths.
Ability to multitask and prioritise tasks on a daily basis in a busy role.
Capable of adapting to different working situation when required.
Contact: In the first instance please send your cv to Mark Lyons at mark@marklyonsrecruitment.com or call 0161 258 0053 or 07470 476320 for a confidential discussion.
If this role isn't in the right location but you wish to register then please visit www.marklyonsrecruitment.com to submit your details.