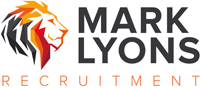 £30-60k basic DOE plus car allowance, bonus and benefits.
Our client is a funder with the support of brokerage facilities which enable companies across the UK to acquire much needed capital equipment through leasing. They are looking to continue their business growth and need business development managers to join the growing business development team.
This company creates the opportunity for businesses to manage their cash flow whilst being able to secure the latest assets and technology which enables their customers to stay competitive within the market. Their services also provide the capability to deliver additional funding to support business growth with a wide range of finance solutions via dealer introducers.
This is a highly visible position within the business and as such demands an individual capable of exceeding on targets and consistently delivering excellent sales figures month on month.
Key Responsibilities:
Achieve sales targets, in terms of volume and commission contribution.
Tailor solutions as appropriate to ensure customer needs are met, and make proposals to the Head of Sales to ensure the business makes an appropriate return either in improved efficiencies or supplemental profit.
Ensure all solutions recommended to customers are within the profit models and demonstrate sustainable account profitability.
Identify opportunities to re-engage "dropped off" customers by approaching previous customers, understanding reasons for leaving, addressing, and satisfying to a level that the customer returns.
Utilise Microsoft Dynamics and CRM system ensuring all sales activity is posted and a thorough record is maintained of all contact activity.
Identify key internal relationships and utilise their experience in all activities. Utilise this experience, where required, in all customer facing environments.
Engage with the internal support functions in generating support within the defined business area responsible.
Know and have relationships with all customers within your prospect portfolio relevant to your role and understand how decisions are made within your prospect portfolio.
Achieve minimum telephone activity levels to secure appointments with prospects and report monthly on the outcomes to Head of Sales.
Own all marketing campaigns, mailing initiatives and telephone canvassing activities to maximise appointment levels and conversion ratios. To be agreed with the other members of the sales and marketing team.
Deliver appropriate activity to achieve all targets.
Understand the product portfolio and where it fits with the wider industry, sharing your knowledge with your business colleagues.
Develop business plan for your role responsibility and annual targets.
Preparation of monthly reports summarising activity as required.
Attend monthly sales meetings when required to do so.
If you have a minimum or two years' experience in the asset finance sector generating business though dealers in a similar environment with a proven track record, then we would like to hear from you.
Contact: In the first instance please send your cv to Mark Lyons at mark@marklyonsrecruitment.com or call 0161 258 0053 or 07470 476320 for a confidential discussion
If this role isn't in the right location but you wish to register, then please visit www.marklyonsrecruitment.com to submit your details.