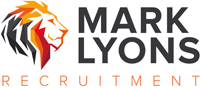 Salary dependent on experience, car allowance, bonus and benefits.
Our client is a well-recognised and highly reputable leasing group offering tailored leasing and finance solutions to its established and diverse client base. We are looking for two people to join their expanding technology leasing division to design their own strategy and go to market plans that identify, engage and convert prospects into customers. You will have accountability for the entire sales cycle and be extensively supported by marketing and together you will construct and execute a strategy to build pipeline opportunities. This is a fast paced, interactive role and you will need to be dynamic and agile, as you manage your own territory. You will learn to know your territory inside out and will be adept at prospecting and influencing at all levels within the customer chain. The client will consider IT leasing direct end user as well as vendor development experience.
Key Activities:
Own your sales territory, identify key targets, prioritise prospects and engage at a senior level using a range of business development skills.
Reach and exceed sales targets and goals.
Provide accurate forecasting and maintain an up-to-date record of all opportunities in CRM. Negotiate win-win solutions with key decision makers.
Develop prospective clients and increase business opportunities through various routes to market.
Research, develop and present compelling and customised sales proposals.
Work with the Marketing Manager to evangelise the tactics and initiatives designed to engage prospects and build the pipeline.
Help influence and shape the product roadmap, providing first hand insight in to challenges and pain points experienced by prospects and feedback on our products, in conjunction with competitor knowledge.
Responsible for adhering to policies, procedures, guidelines and the internal control framework established to guide the operation of their function in addition to regulatory compliance requirements.
Experience Required:
Solutions sales specialist from within the IT services or IT Finance / Leasing sector.
Experience of selling direct to key decision makers in business or driving sales through channel partner engagement.
Must have existing B2B sales experience, this could have been attained either in the field or as an internal person. The key is the ability to demonstrate a track record of winning new business.
Ability to collaborate and work productively with all internal stakeholders, across all areas of the business.
Demonstrable experience of being a classic 'hunter and someone who has demonstrated capabilities right across the sales process.
Exceptional communication skills and can use skills to employ a consultative approach, listening first and then delivering.
You need to be someone who hates standing still. Being 'proactive' is hugely important, as you will be working in a fast moving, dynamic and results driven organisation.
Can adapt to cultural change and be prepared to add value to the growth strategy.
This is a great opportunity to work for a company well known for its strong induction, training, culture and promotional opportunities.
Contact: In the first instance please send your cv to Mark Lyons at mark@marklyonsrecruitment.com or call 0161 258 0053 or 07470 476320 for a confidential discussion.
If this role isn't in the right location but you wish to register then please visit www.marklyonsrecruitment.com to submit your details.