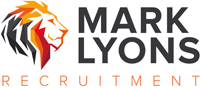 £45k-£65k plus company car, excellent bonus and benefits.
Our client is a leading financial services institution who are going through huge growth across the company and 2022 will see them expand dramatically their Agriculture division. To be considered for this role you must have experience of working within the Agricultural sector whether that be in a leasing capacity or working for manufacturer/supplier and have an understanding of leasing and a good understanding of what is going on in the market place.
The Role

The purpose of the role of the regional sales manager is to manage and develop the agriculture channel, specifically through building relationships via key dealer/manufacturer/broker relationships and deliver the required business results. The ideal candidates will be expected to have a desire and aptitude in generating, developing, and driving new business opportunities whilst managing existing relationships, maintaining the company's strong service levels. A high level of manufacturer and dealer management experience is desired with the ability to develop long term strategic relationships as well as negotiate with end use customers.
As an external area manager, your role will have continual contact with both internal and external customers therefore the ability to build relationships and prioritise work will be key to your success as you will need to show empathy and understanding whilst maintaining a clear focus on the objective.
The Requirements:
Thorough knowledge of the agricultural industry.
Thorough knowledge of the asset finance industry and products offered.
Significant experience in sales and marketing management.
Ability to communicate well both verbally, in writing and through formal presentation.
Ability to write credit papers.
Have an abundance of passion for the sector and the desire to be part of an exciting growth agenda.
Contact: In the first instance please send your cv to Mark Lyons at mark@marklyonsrecruitment.com or call 0161 258 0053 / 07470 476320 for a confidential discussion
If this role isn't in the right location but you wish to register, then please visit www.marklyonsrecruitment.com to submit your details.