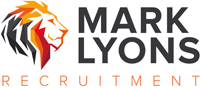 £45 - £55k pa plus car allowance, excellent bonus plan and benefits package.
Our client is a very successful lending solutions provider into the UK SME sector who launched a new retail motor stock financing proposition last year. They have very quickly become a significant player in the stock finance sector sourcing business introduced through brokers, car/van dealers and motor manufacturers. Not only has this company grown their stocking product very quickly, but the wider business has an impressive track record in asset finance lending. They have also significantly grown as a business over the past 3 years with its straightforward, transparent way of working with its clients and make things happen attitude!
We are looking for candidates with either a stock finance or automotive retail finance background
Reporting to the Regional Manager - Stock Finance, the Business Development Manager will be responsible for finding, developing and closing new Stock Finance opportunities within the operating parameters of the business. Once a new opportunity has been converted to a live dealer, the Business Development Manager will ensure an orderly handover to the Account Manager for in-life management.
Responsibilities:
Business development within the defined geographic region across sectors and assets in line with the strategy of the business.
Build and maintain relationships with key dealers, introducers, customers, and relevant suppliers.
Maintaining up-to-date records of all relationship activities via company CRM, salesforce experience an advantage.
Managing and reporting of pipeline in an efficient and professional manner to the Regional Manager Business Development Manager.
Completing all necessary Credit Papers pursuant to the processing of proposals in a timely, accurate and professional manner.
Any other ad-hoc duties as required by the Regional Manager or members of the Management Team.
Ensuring that appropriate credit policies, compliance policies, and procedures are adhered to, and that clients are made fully aware of the requirements around expected behaviour and the credit framework.
Provide genuine insight into clients via high quality credit applications, using market and credit knowledge to advance propositions that are genuinely supportable and do not pose unnecessary additional risk.
Liaising with underwriting, operations, finance, and other internal functions to develop and enhance customer service.
Ensure compliance with all relevant legislation and specifically that which relates to Data Protection, Money Laundering and Treating the Customer Fairly, attending update training.
If you would like to work for a business with a great culture, backed by a strong leadership team, where the common goal is to grow the business in the right way for their customers then this could be for you.
Contact: In the first instance please send your cv to Mark Lyons at mark@marklyonsrecruitment.com or call 0161 258 0053 or 07470 476320 for a confidential discussion