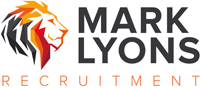 To £85k basis, plus excellent commission scheme, electric company car and substantial benefits package.
Our client is a leading financial services institution who are going through huge growth across the company.
In this new role you will promote and develop a new Commercial Mortgage offering for their existing commercial customers.
Utilising the existing broker desk within the wider business, you will work closely with colleagues across the group to identify lending opportunities, prepare credit papers and liaise with 3 party mortgage providers.
The ideal candidate will have previous experience in the commercial mortgage marketing, specifically reviewing and structuring deals. They will be self-motivated and possess excellent relationship building skills and have a commercial acumen. Although not necessary it would be an advantage if you have experience of running a team or setting up a function.
Responsibilities:
Promote the Commercial Mortgage offering across the group of companies.
Review funding opportunities.
Prepare detailed and comprehensive credit papers/proposals ensuring full compliance with current legislation and regulatory requirements.
Ensure that all proposals are forecasted accurately on Systems.
Liaise with 3rd party lender's relationship teams.
Work with key internal stakeholders across the commercial division to ensure the effective execution of approved loans.
Achieve and exceed gross lending targets as defined by the company.
Prepare and present MI on performance for senior leadership team.
Ensure that all Governance and Compliance requirements are adhered to and all reporting and reviewing activities required by the Regulatory Bodies are carried out to the standards required.
We would love to hear from you if:
You have prior experience analysing, reviewing, and structuring deals for property finance.
You're an effective communicator, both verbally and written.
You possess an adaptable and flexible client-focussed approach.
You're self-motivated and driven to achieve and exceed targets with a proven track record of doing so.
You have the ability to identify and mitigate risk.
Contact: In the first instance please send your cv to Mark Lyons at mark@marklyonsrecruitment.com or call 0161 258 0053 / 07470 476320 for a confidential discussion
If this role isn't in the right location but you wish to register, then please visit www.marklyonsrecruitment.com to submit your details.