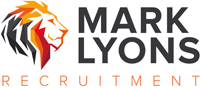 Competitive salary plus excellent commission scheme, company car and substantial benefits package.
Our client is a long-established asset finance business who are seeking an Assistant Managing Director as part of future succession planning for the business.
This is a unique and exciting career enhancing opportunity for someone who currently has a strong track record of leadership in the asset finance sector to support the Managing Director delivering leadership and strategic direction to the business. This will include the development and growth of sales, through strategy, marketing and training. The role will cover Managing Director holidays and any absence so will be trained to have strong understanding of Collections and Operations, and overall management of the business. You will also be trained to manager their credit function and appetite, with an appropriate Underwriting Mandate provided. It will also include ensuring the business operates to the highest standards of control and conforms to agreed Regulatory, Risk and Compliance management parameters.
Experience Required:
Extensive experience within sales, experience of leading a successful sales team. It is not essential that you have run a operation or credit function however sales leadership in asset finance is a pre-requisite.
Proven ability to think strategically and execute accordingly.
Proactive and results driven with exceptional numerical reasoning skills.
Exceptional communication skills both verbal and written.
High degree of interpersonal skills with the ability to influence others.
Asset Finance industry experience.
This is a superb opportunity, so whether you are actively looking for a new role or not then this is one to call me about to chat through. Applications will be considered for asset financiers leading teams in either a banking, manufacturer, independent leasing business's.
Contact: In the first instance please send your cv to Mark Lyons at mark@marklyonsrecruitment.com or call 0161 258 0053 / 07470 476320 for a confidential discussion.
If this role isn't in the right location but you wish to register, then please visit www.marklyonsrecruitment.com to submit your details.