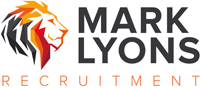 Excellent Salary, bonus and benefits.
Our client is a leading financial services institution who are recruiting to cover maternity leave however this role could be made permanent and has flexible working with two days in the office and three working from home.
We are looking for someone who is used to underwriting deals up £250k from within the asset finance sector.
You will be responsible for the evaluation and underwriting of a variety of hard and soft asset channels in line with agreed risk policies with individual discretions. Responsible for maintaining and promoting good governance, credit processes and agreed service levels for all business origination, approvals, collateral, and management of bad debt where and when necessary.
The ideal candidate will have a minimum of 2 years of credit experience, ideally with time spent analysing and interpreting financial statements/data from a variety of industries and commercial backgrounds.
Possess excellent analytical skills tempered with a sense of commerciality and business focus.
Possess a good knowledge of the asset finance industry and the various product offerings and types of funding facilities available.
Ability to communicate clearly, concisely and efficiently both verbally and in writing to peers and senior management alike.
Good experience in credit, credit analysis and underwriting of small ticket deals essential with some consumer experience being of benefit.
Good experience in risk assessment of structured lending/cash flow lending based transactions.
Contact: In the first instance please send your cv to Mark Lyons at mark@marklyonsrecruitment.com or call 0161 258 0053 or 07470 476320 for a confidential discussion.
If this role isn't in the right location but you wish to register, then please visit www.marklyonsrecruitment.com to submit your details.