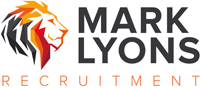 up to £50k plus, company car, strong level of bonus earnings and benefits package.
Our client is a division of a well-established and leading group of financial services businesses. We are looking for someone who has a background ideally in the asset finance sector and loves to develop new business opportunities.
This role would suit someone already established as a hunter in a business development role or someone who is currently doing an internal sales role and is keen to get into a direct selling field-based environment.
You could be also in a direct asset finance, motor finance sector or even working for one of the key sectors they work in. It is key for the role that you have the professionalism and be corporate in approach in order to engage and negotiate with the level of introducers. We are looking for someone who is very driven and have high energy levels where the rewards to match the effort can be achieved.
The Role
The Area Sales Manager has a key role to play in as you will have responsibility for generating new business and building on existing relationships within the professions markets which includes Care Homes, Funeral, Architects and Pharmacy sector. You will have a range of finance products which include traditional asset finance, to cover regulated and unregulated transactions.
Working within the agreed geographical boundary, sales will be generated through direct sales activity, generated from existing clients, supplier contacts, professional referral sources, exhibitions and referrals from within the group of companies. You will take responsibility for initiating local marketing activity and actively sourcing new business opportunities.
The Area Sales Manager will report directly into the Sales Director and will develop a strong working relationship with all of the business support functions. You are responsible for ensuring the FCA regulations are adhered to with particular attention paid to the Treating Customers Fairly Initiative.
Ensure that all Governance and Compliance requirements are adhered to and all reporting and reviewing activities required by the Regulatory Bodies are carried out to the standards required.
This is a great opportunity for someone to be part of a very successful and established team.
Contact: In the first instance please send your cv to Mark Lyons at mark@marklyonsrecruitment.com or call 0161 258 0053 / 07470 476320 for a confidential discussion.
If this role isn't in the right location but you wish to register, then please visit www.marklyonsrecruitment.com to submit your details.