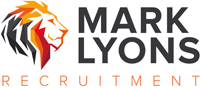 Excellent Salary, bonus and benefits.
Our client is a leading financial services institution who are recruiting a Portfolio Risk Analyst. We are looking for someone who will be responsible for the statistical segment of the Credit Risk department, to focus on analysis and an evaluation of the portfolio, the Risk automated decisioning system and collections activity, looking at trends and development that will enhance the offering of Risk and support the Sales, Business Development and Collections functions. The company provides vendor and equipment finance in the hard asset and soft asset markets.
Responsibilities:
Scope, plan and help in the delivery and testing of data marts essential for the purpose of providing clear data over the portfolio and to allow for further analysis.
Work closely with the business to identify issues within the portfolio and use data to propose solutions for effective decision-making.
Assess the effectiveness of data sources and data-gathering techniques and improve data collection methods.
Merge, manage, interrogate and extract data to create and supply standard as well as tailored reports to colleagues, senior management and the wider organisation.
Interpretation of patterns of activity, outcomes and modelling for potential future scenarios.
Monitoring, measurement, analysis, evaluation and reporting of risks. Monitoring, development and support of implementation of the new processes to improve data quality, monitoring the data quality of the risk data-marts.
Early detection of data errors, causation, resolution and remediation of any reporting.
Monitor, control, develop, test and implement changes to the automated decisioning tool. Make recommendations for the improvement in individual business channels based on findings related to the above with the aim of providing a programme of continual improvement coupled with minimum risk.
Cooperation in looking for opportunities to use datasets across other functions in the organisation. Ad-hoc reporting and involvement in projects as and where necessary.
Upkeep and administration of the files necessary to generate the relevant reports.
Maintenance of an accurate Master Monthly Spreadsheet detailing the work which has been completed.
Provide support to the Risk and Collections departments largely in the form of portfolio data collation and trend analysis and/or Market Data.
Participate in ongoing personal development to deliver on business/personal objectives.
Skills, Competencies & Personal Qualities:
Excellent analytical and problem-solving skills.
Experience in VBA or with exceptionally advance Excel skills.
Ideally experienced in working in the leasing sector or similar financial services environment.
Exceptional communication and presentation skills in order to explain your work to people who don't understand the mechanics behind data analysis.
Effective listening skills in order to understand the requirements of the business.
Planning, time management and organisational skills.
Ability to deliver under pressure and to tight deadlines.
Ability to work effectively as an individual but also engage in teamwork with good team skills and a collaborative approach to sharing ideas and finding solutions. Attention to detail.
Act with integrity at all times and embrace the philosophy of treating customers fairly.
Ideally possessed of knowledge of the asset finance industry and the various product offerings and types of funding facilities available would be a nice to have.
Contact: In the first instance please send your cv to Mark Lyons at mark@marklyonsrecruitment.com or call 0161 258 0053 or 07470 476320 for a confidential discussion.
If this role isn't in the right location but you wish to register, then please visit www.marklyonsrecruitment.com to submit your details.