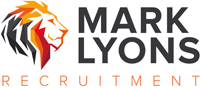 Excellent Salary, Bonus and Benefits Package.
Our client is a leading financial services institution who are seeking someone to join their compliance team. Their Compliance department ensures the company complies with all applicable regulation, industry standards and best practice, code of conduct, local and applicable group policies and procedures. The key responsibility in this role is to support the Compliance team.
Responsibilities
Compliance Awareness:
Attend departmental team meetings discussing and raising awareness of compliance topics including TCF & Fraud awareness and promoting the values of the leadership model.
Deliver compliance inductions to all new joiners of the company, if required.
Liaise with HR on the allocation of on-line compliance training.
Coordinate projects that relate to new regulatory rules.
Compliance Policies:
Update & write internal compliance policies & procedures and take full responsibility for these areas as allocated by the Head of Compliance/ Compliance Manager.
Review and summarise regulatory updates.
Assist with the gap analysis from instructions received from Compliance on ABC, KYS, S&E subjects following the run mode of the Lafayette remediation program.
Assist with the annual ABC Risk Assessment.
Permanent Supervision:
Carry out quarterly permanent supervision controls/checks.
Administer the online system GPS for quarterly supervision checks.
Review controls in line with audit actions and update internal systems (mySNR, RAMOS, myCIM, myActions).
Assist with RCSA (Risk & Control Self-Assessment) and Compass (Compliance Risks).
Assist with Data Protection and Operational Risk.
FCA Monitoring:
To help meet the FCA's principle of TCF monitor customer feedback through returned customer surveys. Investigate any negative feedback and collate quarterly reports for the board.
Assist with horizon scanning for regulatory changes, summarising FCA policy statements and advising what is relevant to the company.
Assist with training sessions for sales teams and wider business in relation to Culture and Conduct, Senior Managers and Certification Regime (SMCR) and any other training required to be given by Compliance team.
Maintain the introducer spreadsheet ensuring all introducers have relevant FCA permissions for regulated activities.
Ensure applicable introducers are set up correctly on the system (e.g. set up to be able to introduce regulated business).
Send out policy guidance to applicable introducers where appropriate – Commission disclosures, ABC, Gifts & Entertainment.
Answer queries from sales re regulated and exempt business.
As part of introducer monitoring and oversight, assist the Head of Compliance / Compliance Managers with creating or updating compliance surveys and collating the responses, updating comms to introducers.
Assist with projects on identified areas of weakness to ensure FCA compliance.
Compliance Monitoring:
Raising the agenda for the fortnightly compliance forum and minute taking of the meeting.
Through the 'improvement form' monitor and log all reports errors on a quarterly basis chase and follow up on outstanding errors which require updates.
Send reminders out and follow up chases to managers & directors for the completion of permanent supervision, Operation Risk, dysfunctions, quarterly gifts & events declarations and departmental procedures.
Send reminders out to the sales teams to coordinate customer audits.
Maintain Compliance spreadsheets.
Complaints monitoring/reporting – KRIs.
Other ad hoc duties as may be required by the business.
The Requirements:
Excellent verbal and written communication skills.
Excellent interpersonal skills.
Methodical and has attention to detail.
Good time management and organisational skills.
Focused on providing excellent service to internal customers.
Ability to work under pressure and use own initiative.
Ability to identify and put forward new ideas for improvements.
A strong team player.
Pro-active and willing to be flexible in work required.
Conscientious and open to suggestions/ideas.
Willingness to learn.
Act with integrity at all times and embrace the philosophy of treating customers fairly.
Contact: In the first instance please send your cv to Mark Lyons at mark@marklyonsrecruitment.com or call 0161 258 0053 or 07470 476320 for a confidential discussion.
If this role isn't in the right location but you wish to register, then please visit www.marklyonsrecruitment.com to submit your details.