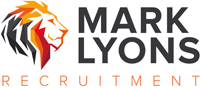 Competitive salary plus company bonus and benefits.
Our client is a very successful lending solutions provider into the UK SME sector who are a rapidly growing business with the expectation of doubling the size of the book over the next few years. They have a great opportunity to appoint someone into this newly created role who can join an established business as their growth continues to gather momentum. This company is very straightforward, have a transparent way of working with its clients and a make things happen attitude!
If you are currently a trainer or maybe in financial services and understand the operational side to asset finance and have had exposure to recruiting and training people then we would like to hear from you.
The Role
Our client is looking for an experienced people recruiter and trainer to help find and retain their teams as they continue to grow.
Due to the unique market presence and make up of the business, this will be an important role as they recruit and retain talent completely new to the asset finance industry.
The job holder will need to foster excellent relationships with a panel of recruitment consultants. They will need to clearly define the technical abilities required and outline the right cultural fit for the roles.
We'll need you to review CV's and select the candidates for interview where there will need to be a delicate balance of selling the company, the benefits and strategy whilst ensuring the skills or potential are what we are looking for.
The role will also require putting together detailed training plans, literature and media. This will require working across all operations teams and with the project team and subject matter experts.
Person Specification:
Experience of recruitment, interview and selection.
Comfortable developing relationships with a panel of recruitment consultants.
Experience of internal training, assessing and developing people.
An understanding of asset finance would be an advantage but not necessary.
Target setting in terms of development milestones and identification when falling short of expectation, with the ability to continue to perform well under pressure.
Capable of managing stakeholder relationships to manage progress with outstanding communication, presentation, interpersonal and documentation skills.
Experience of working to tight deadlines and managing multiple priorities with a high degree of initiative often working unsupervised.
Being comfortable to challenge the how, what and why with the ability to think outside of the box or offer positive solutions to problems. Or asking questions when you don't understand.
Passionate about Customer Service.
A 'Can Do' positive attitude at all times, delivered in a personable but confident professional style.
Able to embrace challenges, being adaptable and responsible to reliable deliver a customer centric approach.
Contact: In the first instance please send your cv to Mark Lyons at mark@marklyonsrecruitment.com or call 0161 258 0053 / 07470 476320 for a confidential discussion
If this role isn't in the right location for you but wish to register then please visit www.marklyonsrecruitment.com to submit your details.