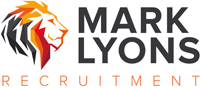 To £50k.
The Senior Credit Analyst is responsible for the investigation and analysis of credit applications in order to provide balanced, informed and reasoned commercial credit decisions based on relevant company and financial information, working as part of the Credit Department to ensure customer service levels are maintained. You will be acting with a high degree of independence within approved credit guidelines, policies and procedures and can take decisions up to approved credit limits. You will presentcredit underwriting packages to relevant Credit Committees and support less experiences members of the team with guidance and building up knowledge.
Key Responsibilities:
Responsible for accurate and efficient preparation of documentation and the credit application flow to ensure accurate and timely processing of applications.
Analyse standard, as well as nonstandard and complex credit applications and verifies credit data consistency.
Takes decisions consistent with approved credit policies, guidelines and procedures.
Gather and compile data to ensure that sufficient information is available to relevant Credit Committees and/or more senior decision makers.
Participate in quality and process improvement.
Develop and maintain strong internal and external customer relationships.
Provides guidance to junior and less experienced Credit Analysts.
Provides support as required to the credit team leader and their managers.
Provides support to other areas of the business as required.
Comply with all company policies, directives and guidelines.
Comply with all applicable legal and regulatory requirements, including Corporate Governance, Anti-Financial Crime (Anti-Money Laundering), Anti-Corruption (Bribery Act), Competition, Data Protection, Consumer Credit Act and FSA.
Experience:
Experience in Financial services.
Experience of Credit underwriting.
Contact: In the first instance please send your cv to Mark Lyons at mark@marklyonsrecruitment.com or call 0161 258 0053 - 07470 476320 for a confidential discussion.
If this role isn't in the right location but you wish to register then please visit www.marklyonsrecruitment.com to submit your details.